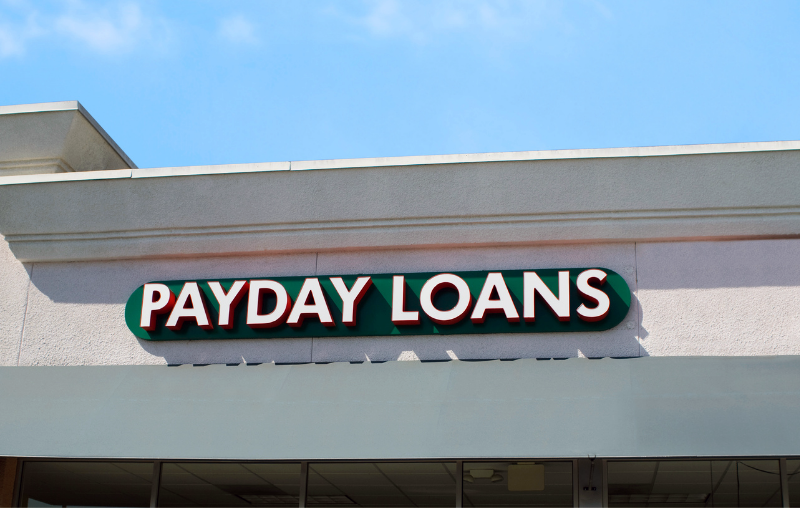 Payday Loans 101: Everything You Need to Know
Don't let cash flow constraints be the reason you miss out on opportunities. If you're ever in a bind, in need of some quick cash to fund a significant life expense, or there is an urgent financial need that needs to be dealt with quickly, taking out a payday loan is a strategy you can turn to when you want to beat impending financial blues.
What if there was a way of borrowing money when you're in a tight spot and paying back the entire amount at once when you're in good financial health? What if it was possible to get an instant loan fast whenever you ran out of money and get to repay it during your next pay period? Well, there is!
If cash is what you need, and you need it quickly, payday loans are a smart loan alternative that could save you from financial blues. The age of the internet age has brought more convenience to borrowing space. That's why the idea of partnering with a reputable payday lender continues to make perfect sense for more and more borrowers.
What is a Payday Loan?
A payday loan is a short-term loan you could use to cover your immediate cash needs until you get your next paycheck. If you need money sooner rather than later, a payday loan offer is a cash advance you could use to cover yourself and your household until your next paycheck arrives.
The beauty of these loans is that even if you have bad credit or no credit, the product allows you to borrow against your next paycheck to meet your financial needs today. What makes this loan product a hit is that it's hassle-free. Lenders do not run credit checks when you're applying, meaning your credit is not impacted and the fact that once you're finally paid, you get to pay it up.
How Payday Loans Work
Looking for a loan product to turn to when sudden monthly cash shortages or financial distress comes knocking? Payday loans are a suitable option for you could look to. Because you can apply for this loan product even with a low credit score, more borrowers resort to payday loans because they're easy to get. A bank account that's in relatively good standing, identification, and a steady paycheck are all you need to apply for your loan. At Cash 2 U, we do not require a credit check in order for you to receive your payday loan.
After going through the simple application process and receiving approval for your payday loan, the funds are deposited into your verified bank account. After approval, the lender will require that you write a postdated check to ensure the loan facility gets paid back on the scheduled date. Typically, a single payday advance is for two to four weeks. You may still secure approval for certain online payday loans, even with bad credit.
How Much Can I Borrow with a Payday Loan?
A payday loan could be a great option when you want to cover unexpected costs and make urgent payments. With our inside knowledge on all things loans, we've helped customers in Louisiana and across the United States get the cash they need when they need it. Find a store near you and get up to $300 in payday loans.
Since we first started operations in 1997, Louisiana Cash 2 U has continued to expand. Currently, our store locations include Bastrop, Baton Rouge, Bossier City, Clinton, Coushatta, Farmerville, Hammond, Houma, Oak Grove, Laplace, Lutcher, Mansfield, Many, Natchitoches, New Roads, Plaquemine, Port Allen, Rayne, Rayville, Ruston, Shreveport, Spring Hill, Tallulah, Ville Platte, Winnfield, and Zachary.
Why Get A Payday Loan?
Whether you should apply for a payday loan depends on your financial situation. Here are some reasons why you might need to take out a Louisiana payday loan:
You immediately need cash to get through your last-minute holiday shopping.
Your car has just broken down unexpectedly
An emergency expense like a hospital stay has come up.
You're unable to meet the credit requirements for a personal loan.
The Benefits of Taking A Payday Loan
Payday loans are perfect for emergencies. They are designed to provide a way out when you need to borrow money immediately. Here are some of the benefits payday loans offer:
1. You Enjoy Convenience When Applying
Louisiana's residents can apply for payday loans during working hours in your area. If you badly need cash during the weekends, Cash 2 U will provide the loan amount you need during Saturday store hours.
2. Your Loan Is Processed Very Fast
Payday loans don't take much time to process. Depending on the lender, processing takes little time, allowing you to get the cash you need within an hour.
3. Qualifying for a Louisiana Payday Loan Is Easy
With very straightforward requirements when applying for a Louisiana payday loan, qualifying is not a hurdle, as is the case with traditional loans. All you need is a bank account, identification, and proof of monthly income.
4. You Can Use Your Loan for Anything
There are no limitations as to what you can use your Louisiana Payday loans to do. You're not bound by any limits when it comes to using your payday loan.
5. You get to Pick your Repayment Terms
When applying for an online payday loan, Louisiana Cash 2 U will allow you to pick your repayment term options. By selecting repayment terms that suit your needs, your repayment will be seamless.
Why Choose Cash 2 U
1. No Hard Credit Checks
Applying for a Louisiana payday loan will not affect your FICO credit score. A few basic requirements are all you'll need to get a loan, and a credit check is not one of them.
2. No Hidden Fees
To enable you to make the best decision, Louisiana Cash 2 U shows you the terms of your loan upfront; thus, you can rest assured no hidden fees will arise later on.
3. Secure Your Data
Louisiana Cash 2 U does not sell any customer data to other companies. There is no need to worry about the security of your data when working with us.
4. Quick Processing Time
At Louisiana Cash 2 U, you'll get an instant loan decision after you've applied.
5. Direct deposits
Once your Louisiana payday loan is approved, you should expect to see the funds in your bank account in no time.
At Cash 2 U, helping you remain on top of emergencies and urgent money needs until your next payday arrives is what we specialize in. With loans of up to $300 and a simple application and approval process, link up with Louisiana Cash 2 U by contacting us today.