Hurricane and Bad Weather Information and Resources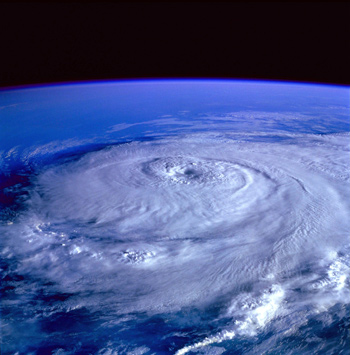 Go to the National Hurricane Center for more information. We also have some helpful tips below.
Of course, Cash 2 U is here to help. If it is not safe for any of our branches to be open, we will close and post a message to that Branch's page. The best thing you can do for you and your family is prepared at the beginning season and the very least as soon as you find out there is a storm threatening any area near you. Due to the nature of hurricanes, you will here conflicting predictions. The true outcome is not known until it is over, that is why it is important to prepare early. Use the resources to know what you should do.
We hope this helps you. We have served your community for 20 years. We never want any of our Cash 2 U Family (Team members, employees, and customers) to be in any danger. Prepare early and always use extreme caution during these times.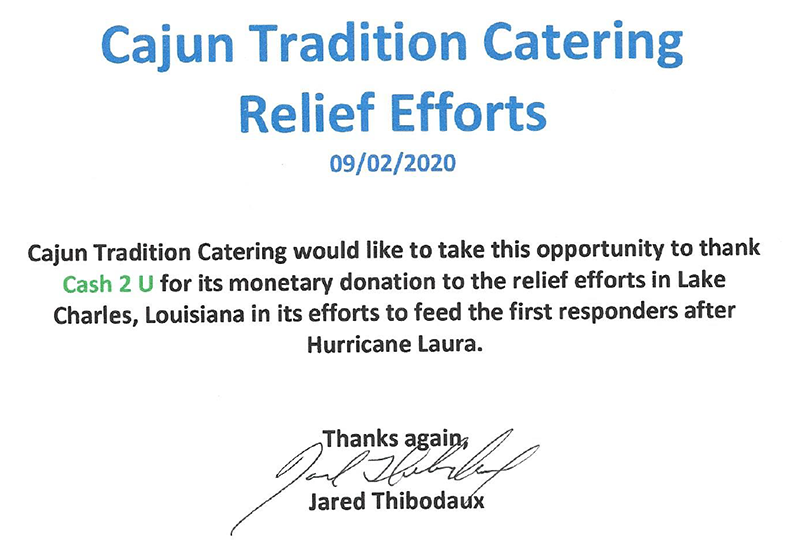 Tips for what to do during a storm
When in a Watch Area…
Frequently listen to radio, TV or NOAA Weather Radio All Hazards for official bulletins of the storm's progress.
Fuel and service family vehicles.
Inspect and secure mobile home tie-downs.
Ensure you have extra cash on hand.
Prepare to cover all windows and doors with shutters or other shielding materials.
Check batteries and stock up on canned food, first aid supplies, drinking water, and medications.
Bring in a light-weight object such as garbage cans, garden tools, toys, and lawn furniture.
When in Warning Area…
Closely monitor radio, TV or NOAA Weather Radio All Hazards for official bulletins.
Close storm shutters.
Follow instructions issued by local officials. Leave immediately if ordered.
Stay with friends or relatives at a low-rise inland hotel or a designated public shelter outside the flood zone.
DO NOT stay in a mobile or manufactured home.
Notify neighbors and a family member outside of the warned area of your evacuation plans.
Take pets with you if possible, but remember, most public shelters do not allow pets other than those used by people with disabilities. Identify pet-friendly hotels along your evacuation route.
Plan to Leave if You…
Live in a mobile home. They are unsafe in high winds no matter how well fastened to the ground.
Live on the coastline, an offshore island or near a river or a flood plain.
Live in a high rise building. Hurricane winds are stronger at higher elevations.
***Information gathered from National Hurricane Center and NOAA.Gov – The National Oceanic and Atmospheric Administration***